RELAXED TOUR THROUGH THE HECTIC CITY OF FRANKFURT
I will walk with you through the streets of Frankfurts districts Bornheim and Nordend. Apart from all the skyscrapers and buisness people Frankfurt has also a relaxed side with lots of different parks, lovely cafés and small shops.
We will start at the heart of the Berger Straße, the Merianplatz, and walk up to the nicest park in Frankfurt, the Günthersburgpark. From there we'll go through the Nordend to the Fridberger Platz.After a delicious coffee we take the bus into the city and walk over the Eiserne Steg until the River Main! From there we keep on walking to Sachsenhausen where we will eat some typicalls Frankfurt handkäs and trink some delicious Apfelwein.
IMPORTANT INFORMATION
drinks and bustickets are included. No high heels please 😉✌🏼️
BOOK A TOUR
To book this tour please choose a date and timeframe.
The Lovli Local will receive your request and let you know if the tour is available on this date and suggest a time.
All tours by Lovli Local Christine
CHRISTINE, FRANKFURT AM MAIN
Hi, I am Christine, Flight attendant in Frankfurt am main . I'm passionate about Photography, Shopping, and traveling. My Motto: Everyone smiles in the same language
Show all tours in Frankfurt am main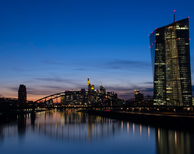 FRANKFURT AM MAIN
A city bustling with every aspect of finance, the home of one of the biggest airports of the world and at the same time a place to chill out ...