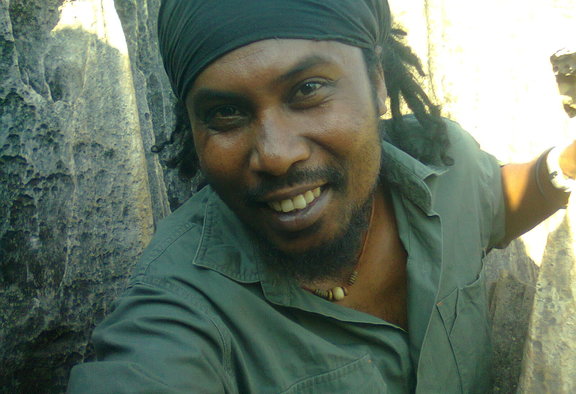 Hi, I am Tsingy, Tour Guide in Morondava. I'm passionate about Nature, Culture, and Music. My Motto: Smile!
INTERVIEW
What makes you a lovely Lovli Local?
I Choose to be a Tour Guide, because, the future of Lemurs and other Wildlife depends heavily on local peoples, who must be viewed as major partners in the conservation of Madagascar's biological heritage, and to stimulate more the World to become more interested and appreciate the Madagascar's Magnificent Natural Heritage in this Global Assets and unique wildlife heritage on the part of the Humankind themselves.
What makes your tours different to others?
Discovering the Last standing Natural Jurassic Buildings and Monuments in a less travelled road and for self quest into peace. Exploring forest rich Lemurs and original lanscapes of Madagascar. I tour comes from locals, so every circuits and excursions are new and made local. one of the secret and best place to be. the tour price is honest and go direct to the first locals community services.
What do you like most/least about your city?
I like Baobabs and The Tsingy Canyon Forest, Excursion in Blue natural pools, meeting Lemurs and Sifaka and have good time with Locals during little rituals. I hate peoples in my country killing zebus female and slash and burn forest.
If you could travel anywhere in the world, where would you go?
I would go to India or Indonesia
What's the one thing you can't live without?
Trees
What's your favorite smell?
Lemon
Show all tours in Morondava
MORONDAVA
If you are longing for an adventure involving nature and exotic sites Morondava is just the place to pay a visit. Snuggled into the Morondava...